Things To Do In & Around Minneapolis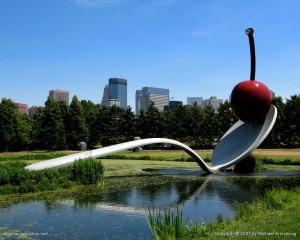 The City of Lakes is consistently ranked as being among the smartest, safest, and cleanest cities in the nation. Minneapolis was recently lauded as having the #1 park system in the nation by The Trust for Public Land. We also recently ranked in the "Hottest Travel Destinations of 2013" list by Travel + Leisure magazine, whose readers also ranked our airport as the nation's best in 2012. In February 2013, the conservation organization American Forests placed Minneapolis in the "10 Best Cities for Urban Forests." Bicycling magazine ranked the city No. 1 last year in its "Top 50 Bike-Friendly Cities in the U.S." list.
In fact, the city receives so many accolades it's hard to keep track of them all.  Luckily, Meet Minneapolis, the not-for-profit convention and visitors association, keeps a fairly up-to-date and comprehensive list under "Facts & Research" at minneapolis.org/media.
So experience our city and see what makes it special.
Minneapolis Visitor's Resource: 150 Things To Do in Minneapolis
Trip Advisor: What to do in Minneapolis
USA Today: Minneapolis #1 – Top urban bike paths across the USA
Lonely Planet: Things to do in Minneapolis
U.S. News & World Report: Best Things to Do in Minneapolis – St. Paul
 Info on Minneapolis and Minnesota
Art Museums
History Museums
Science Museums